Pupils from Years 5 and 6 spent a few days at Llangrannog Urdd Centre last week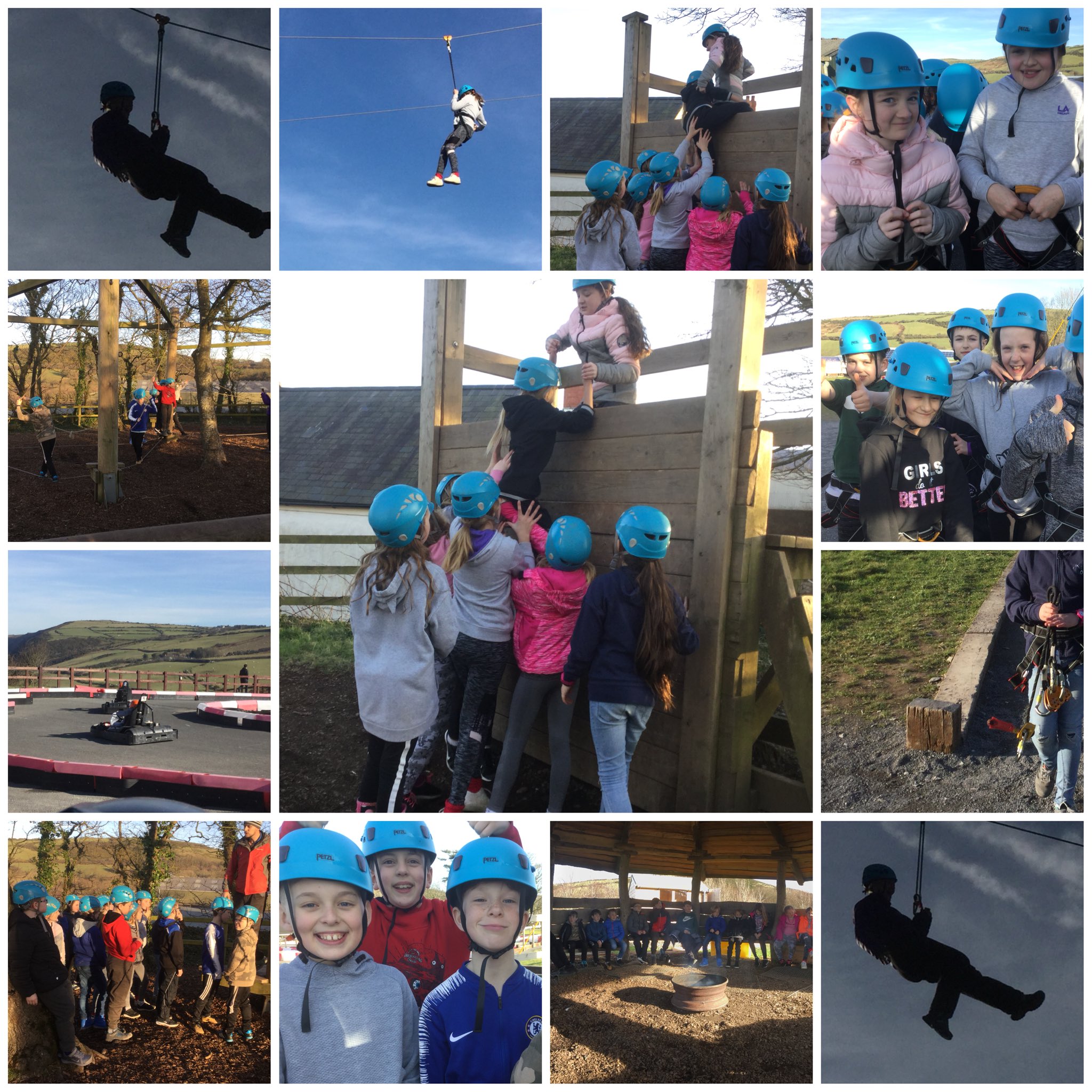 Iestyn: I liked lots of things – the zip line was great because it was high – I was nervous but after I had done it I felt proud.
Maggi: It was really good – we learnt a lot and did new activities.
Jess J: It was great fun, we went on loads of activities and had a great time with our friends.
Jac: My favourite part was high ropes and the wall because they were fun and I had to trust my friends.
Reuben: Quadbikes were great, they were really fast.